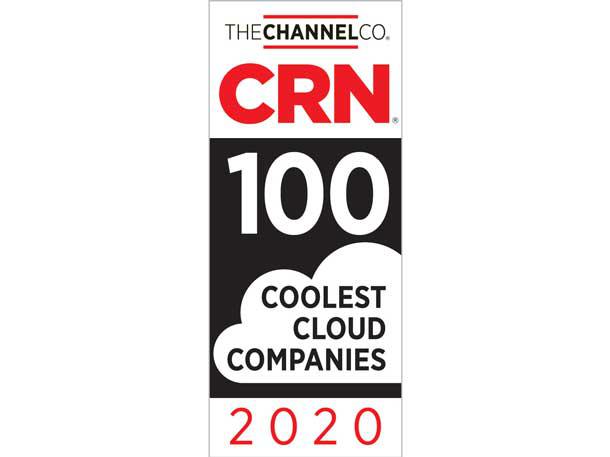 As one of the market's fastest-growing IT intelligence platforms, designed to enable data-driven collaborations for next-generation IT infrastructure, we are excited to share that CRN, a brand of The Channel Company, has named CloudPhysics as one of The 20 Coolest Cloud Management And Migration Companies Of The 2020 Cloud 100. This annual list honors the premier cloud technology suppliers in five key categories: infrastructure, platforms and development, security, storage, and software.
The CRN editorial team selects the 20 Coolest Cloud Management And Migration Companies according to originality and innovation in product development, the quality of their services and partner programs, and their success in helping their customers save money and maximize the impact of their cloud computing technology.
We are committed to our 500+ Global Partner ecosystem who leverage CloudPhysics to service thousands of customers annually on their cloud journey. Our easy-to-use data science platform modernizes the relationships and interactions between Public and Private Cloud vendors, customers, and Channel Partners who specialize in building cloud strategies. We support a wide range of Hybrid and Public Cloud options, enabling channel partners to work with their customers to formulate the right cloud strategy for them, taking into account both cost and functionality, ultimately simplifying decision-making through data analysis.
Our data science platform is designed to modernize and simplify the interactions our channel partners have with their customers, helping inform, accelerate and execute each customer's Hybrid IT Strategy and being named to the CRN's list of The 20 Coolest Cloud Management And Migration Companies Of The 2020 Cloud 100 further validates our strategy and vision for the future in supporting a global partner ecosystem with the data-platform that delivers a new approach in supporting the acceleration of cloud adoption. We believe CloudPhysics is the only company with the vision, expertise, and platform to bring data and talent together to deliver a unique and differentiated solution for partners to use to serve their customers' current and evolving needs.
For additional partner program information contact Customer Success