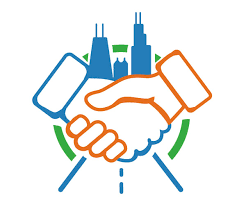 To our valued customers and partners – thank you for a fantastic 2018!

It has been an amazing year and following the release of our partner edition in 2016 it has been our privilege to serve over 200+ global partners and 5,000 platform users.

In 2018, we released the CloudPhysics IT Collaboration Platform with the commitment to expanding access to critical channel resources that help customers assess, plan and execute their digital transformation strategies. With the introduction of a multi-tier partner platform, key strategic vendors have leveraged and funded CloudPhysics for use across their partner ecosystem to accelerate engagements and time-to-value for their customers.

Platform Enhancements included:

On January 7th, 2019 we will release the AWS Bill Analyzer. This analysis will deliver a detailed breakdown of customers' service consumption on AWS, along with optimization costing recommendations in a single click. Our mission is to ensure partners and customers have a clear view into cloud spend to better collaborate across all business stakeholders and decision makers.

Key areas of focus for 2019:
Enhanced Data Collaboration – Aligning with our mission of delivering the world's 1st IT Collaboration Platform, we will continue to invest in enhanced platform security and data-sharing capabilities.
Deliver Simplification – We will continue to mitigate the complexity of developing customer TCO and strategic IT operating plans, deliver additional enablement, and reporting capability to make it easier for partner and customer to build joint business cases.
Thank you to all our customers and partners for their ongoing support!

Best regards,

Richard Sexton
CEO | CloudPhysics