Once again CloudPhysics is taking your service up a notch. Now you can easily sign-in to CloudPhysics using your existing Google account credentials.
Not only is this a convenient option for users who already have enough passwords to remember (read: all of us), it also allows you to leverage many powerful security features of Google.
Here's how it works. On your CloudPhysics login page you'll now see a Google icon. Simply click on the icon and either select an existing Google account, or type in an email address and password. The first time you do this, Google will ask permission to associate basic account information with your CloudPhysics account. This includes things like your email address and name.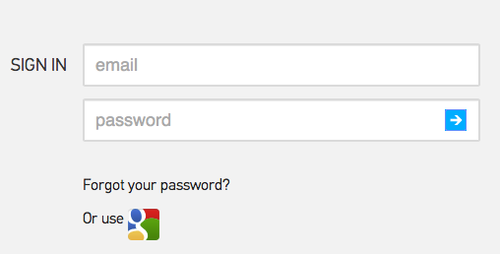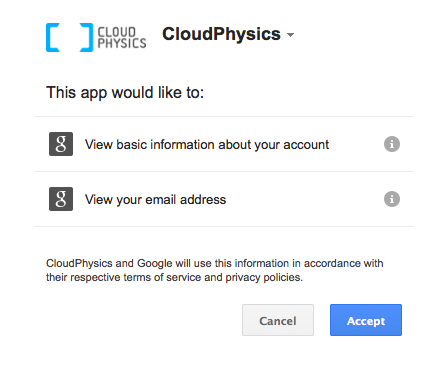 If you already have a CloudPhysics account associated with this email address, you'll simply sign-in without having to enter another password. If you don't have a CloudPhysics account with this email address, a new account and organization will be created. Naturally, if your organization already exists, be sure to get invited by a current member before sign-in so that you'll automatically be placed into it.
Currently you're limited to one organization (which may eventually be relaxed). Note that this doesn't affect sharing. Users from other organizations can still share cards with you, as that data is owned and controlled by their organization.
Of course you can still sign-in using your CloudPhysics account credentials.  To create a password for an account that was originally created by first logging in with Google credentials, simply select the "Forgot your password?" link and follow the instructions.
As mentioned above, one of the really nice aspects of sign-in through Google is that you can piggy-back on Google authentication policies. This includes minimum password strength and other mechanisms your organization has set up with Google. For example, all CloudPhysics employees are required to use Google's 2-step authentication.  If you use 2-step, you will see a screen like: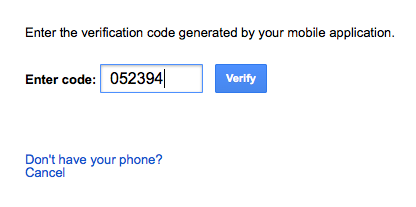 It's also possible for an organization to set up Google single sign-on that redirects back to an enterprise SAML provider hosted by your organization.
We hope you find this new feature convenient and time-saving, as that's our focus on everything we do here at CloudPhysics.