Maximize Your Insights and IT Partnerships
Designing and operating an IT infrastructure is a complex task, requiring long-term monitoring, analysis, and collaboration with solution providers. The HPE CloudPhysics platform transforms and empowers your data center management through accurate, real-time analytics, as well as information sharing that creates true, productive IT partnerships with your solution providers.
Our platform uses a small vApp, the Observer, to gather machine data that provides you the information you need to analyze, upgrade, repair, and adapt your data center to changing needs. Now you can accurately model, forecast, and measure the impact of any change before you spend a dime, helping you know exactly what you need before your solution provider calls.
Through the HPE CloudPhysics Platform, you can:

So the next time they call, make them more than a solution provider. Make them a part of your team.
HPE CloudPhysics - The First Collaborative Intelligence Platform
The HPE CloudPhysics SaaS solution is the only operational analytics platform that transforms your data center management through collaborative intelligence. Not only do you receive unparalleled visibility into your own environment through granular data collection and enrichment, but also a unique ability to manage and measure the value of your solution provider's recommendations. Through shared information and continuous analysis of your environment, you can maximize your time-to-value and ROI in infrastructure planning and issue resolution.
Unique dimensions of the HPE CloudPhysics platform include: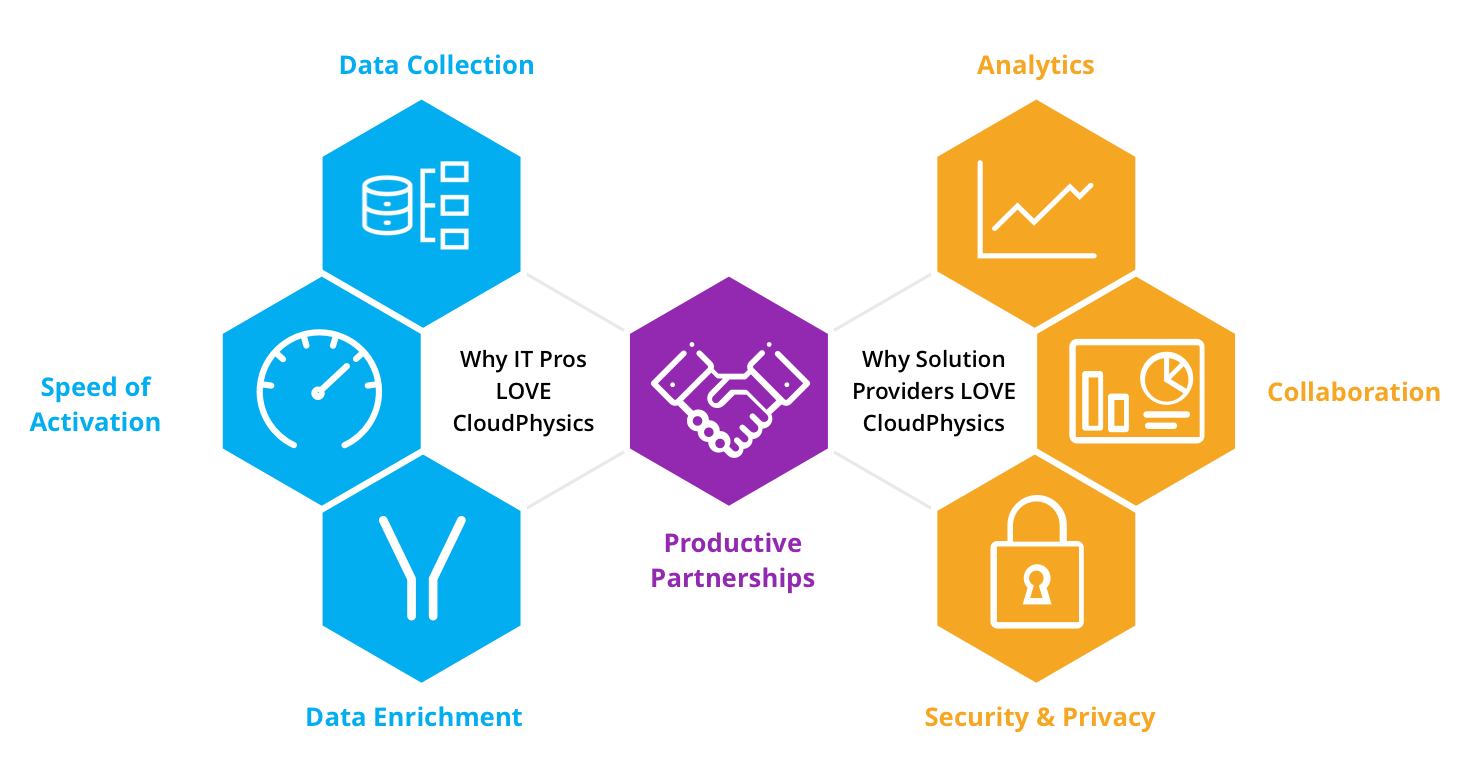 Learn More about Collaborative Intelligence
Why IT Pros Love HPE CloudPhysics
IT Professionals can drive partner engagements to a new level of measurable, timely value through the HPE CloudPhysics Premium Edition – across all partners and service providers.