Leadership
We are changing the way customers engage with IT expert resources on a global scale.
Our Leadership:
Richard Sexton – Chief Executive Officer






As CEO, Richard leads all business and Go to Market operations directing the development and execution of the Company's global growth strategy. Richard joined the company as Vice President of Sales and Marketing in 2013 and was named Chief Executive Officer and appointed to the Board of Directors in 2017. Richard has a strong technology management and operations background, with 20 years of experience working in large technology as well as entrepreneurial and start-up companies. Under Richard's leadership, the company has experienced dramatic growth by executing their global expansion strategy to integrate the CloudPhysics platform with global partners and customers seeking to accelerate their digital transformation. Prior to CloudPhysics, Richard was leading Global Insights for Symantec, prior to that, held a leadership role responsible for delivering global GTM strategies for the Emerging Product and Technologies Group in addition to several sales leadership roles. His technology career started with Veritas in the UK where he led services and M&A integration efforts for EMEA & Asia Pacific. In 2005, Richard relocated to California to lead the global pricing & licensing integration for the Veritas/Symantec merger then lead the Americas Customer Success organization where he was responsible for operations supporting a $1B business.
Chris Schin – Chief Product Officer




Chris is an accomplished product leader with consistent track record (15+ years) of bringing new products and services to market, focused predominantly on the design of cloud/SaaS products and services, with a specific expertise in designing solutions for mid-sized-sized IT organizations and the managed service providers that serve them. Prior to CloudPhysics, Chris was Vice President of Product Management at Zetta.net, an enterprise cloud backup, DR, and archiving vendor, responsible for coordinating all product-related initiatives, including all product strategy, direction, and prioritization. Previously, Chris was Senior Director, Product Management & Business Operations for Symantec Protection Network, Symantec's Software as a Service platform. Earlier in his career, Chris held management positions in several venture-backed technology companies and worked on Wall Street as a financial analyst. Chris earned an MBA from the Haas School of Business at University of California, Berkeley, and a BA in Philosophy from Dartmouth College.
3 things you may not know about Chris:
John Blumenthal – Founder & Vice President, Strategy




John is an industry veteran with 18+ years of technology experience, including seven years as VMware's director of product management for the ESX storage stack. While at VMware, John heard the same question from customers week after week: "How many virtual machines can fit on this datastore?" He was determined to find an answer and the idea for CloudPhysics emerged. John's prior experience comes from VERITAS Software, where he worked in senior roles in product management, sales, and engineering, and @stake as vice president and general manager of product development. Currently, he advises several early-stage companies. His B.A. is from Columbia University.
Jim Kleckner – Founder, Vice President Analytics




Jim is a serial entrepreneur with a track record of success. Prior to CloudPhysics, he was EVP at Currenex, which was acquired by State Street Bank for more than $563 million. He served as CTO at CATS Software and was a founder of Cadence Design Systems, managing simulation and test areas. He is on the board of Benetech, a technology non-profit serving humanity and also serves on the board of RAF Technology. He holds patents in methods of anti-spam marketing and in digital signatures for settlement of financial transaction workflows. He earned his B.S. from Caltech and Ph.D. in EECS from UC Berkeley.
Xiaojun Liu – Founder, Chief Scientist




Xiaojun (XJ) is a seasoned performance engineer with a career spanning Google, Salesforce.com and Sun Microsystems. He developed stress tests of the OS kernel powering Google's production server farm, and worked on performance modeling of server processors at Sun. His expertise includes performance modeling, simulation, testing and root cause analysis at many levels of the system stack, from microprocessor architecture to OS kernels to multi-tier web applications. He holds M.Eng. and B.Eng. degrees from Tsinghua University in Beijing and a Ph.D. in EECS from UC Berkeley.
Our Investors: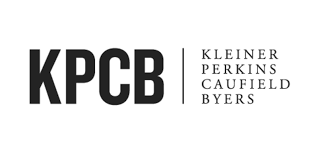 Board of Directors

:
Richard Sexton
John Blumenthal
Jeb Miller
Scott Ryles
About CloudPhysics
CloudPhysics is one of the market's fastest growing channel intelligence platforms, designed to enable data-driven collaborations. Our platform ensures customers succeed in their adoption of products and services for next generation IT infrastructure. Combining an agile SaaS platform with a global partner network, CloudPhysics helps customers leverage expert resources to plan and execute public, private, and hybrid cloud migration through analytical assessments and simulations. Headquartered in Santa Clara, CA, CloudPhysics serves thousands of users worldwide across major industries and supports a growing partner network.