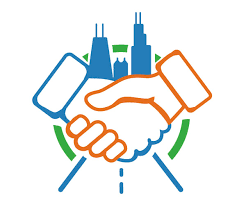 Get the Data to Become a Trusted Advisor
Transform your customer relationships into true, productive IT partnerships with HPE CloudPhysics. Our platform uses a small vApp, the Observer, to gather machine data that provides you the information you need to help your customers analyze, upgrade, repair, and adapt their data center to changing needs. Now you can accurately model, forecast, and measure the impact of any recommendation before your client spends a dime, dramatically reducing your time to value and increasing ROI by 30x.
HPE CloudPhysics is the first truly collaborative intelligence platform. Instead of guessing what they might need, know exactly what they need before they do.
So the next time you call, be more than a solution provider—be their trusted advisor.
HPE CloudPhysics - Your IT Binoculars
See directly into your customers' data centers, machine-by-machine, using the granular data provided by our platform. Not only can you assess the health and risks to your customers' environments, but we'll help you model the accurate costs of migrating to the cloud, rightsizing a virtual environment, and optimizing on-premise infrastructure.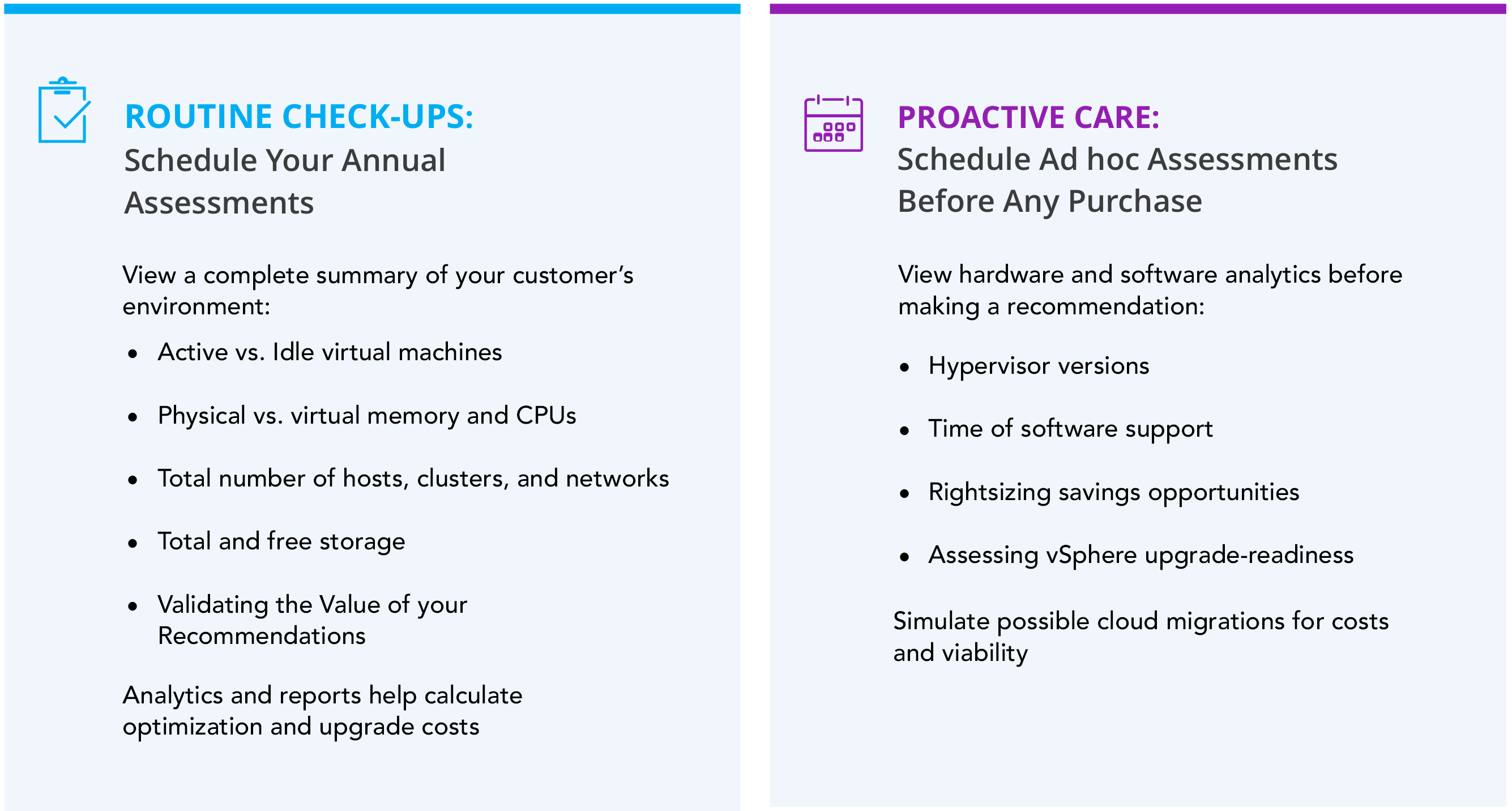 Be the One with All the Answers
Instead of asking the same questions about your customers' environment, you're now the trusted advisor, easily offering accurate assessments of your customer's infrastructure for costs, health/risks, performance, and waste. Our platform automates your education of their infrastructure, transforming your sales teams into IT experts and validating the value of your recommendations.
At the same time, you'll be able to shorten the decision-making cycle by 80% and secure your position as a long-term trusted advisor.
HPE CloudPhysics - The First Collaborative Intelligence Platform
The HPE CloudPhysics SaaS solution is the only operational analytics platform that transforms your IT partnerships through Collaborative Intelligence. Shared information and continuous analysis of your customer's environment generates a unique ability for you to offer more accurate and relevant recommendations for their infrastructures, ensuring measurable ROI in infrastructure planning, issue resolution, and possible cloud migration.
Unique dimensions of the HPE CloudPhysics platform include: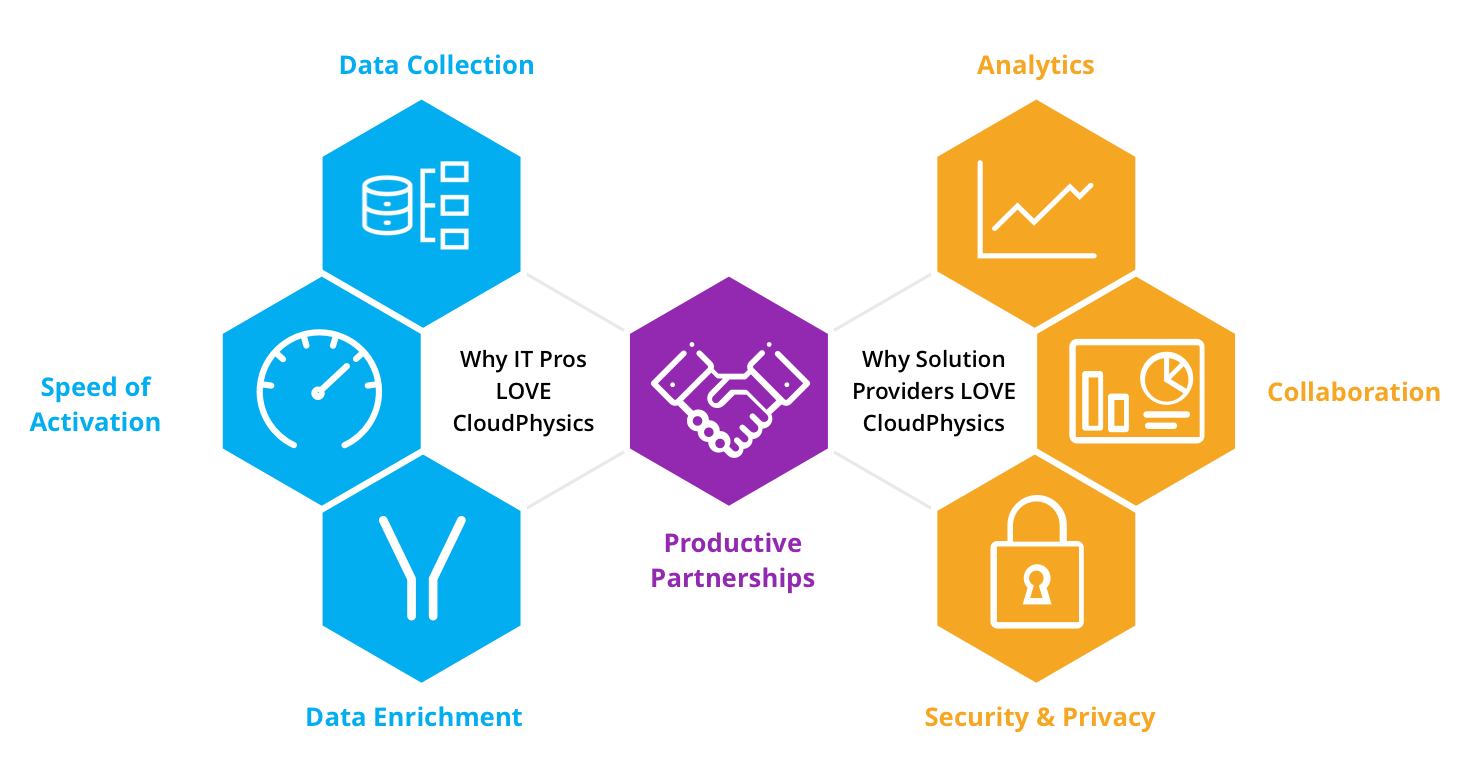 Learn More about Colllaborative Intelligence
Why Solution Providers Love HPE CloudPhysics
Solution Providers can now help IT professional make better, data-driven decisions through shared information, automating their education of a customer's environment and shortening the decision-making cycle. HPE CloudPhysics helps Solution Providers provide continuous collaboration and value, proactively addressing emerging problems, capacity needs, and new architectures, as well as offer migration simulations to the various cloud platforms.
Why IT Pros Love HPE CloudPhysics
With the HPE CloudPhysics Premium Edition you drive partner engagements to a new level of value, timeliness, and measurement — across all partners and service providers with whom you collaborate.