Fast, easy, intuitive.
The entire process to set up HPE CloudPhysics – download, install, and integrate – is typically completed in less than ten minutes (the record is three minutes and eighteen seconds!)
Time-to-insights is approximately 15-20 minutes – that's the time it takes for the initial data payload to be fully processed through our analytics pipeline and ready to view.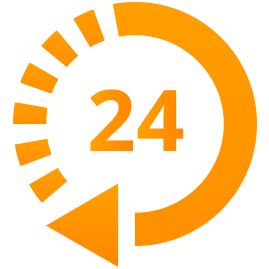 Always-on analytics
Continuous analysis of infrastructure through unique, granular data collection and data science analytics applications
Unique data derivations, correlations, mashups and filters uncover optimization opportunities, and enable transformation simulations.
Ongoing "learning" to algorithmically deepen insights and trends
Targeted Assessments
Customized analytics, allow IT Professionals and Solution Providers to collectively streamline the evaluation of data center transformations, via simulation
Assessments can be generic (e.g. Infrastructure Optimization insights), or highly specific and targeted (e.g. size my environment for my Vendor's Hyper-Converged infrastructure, or cost out my migration to public cloud)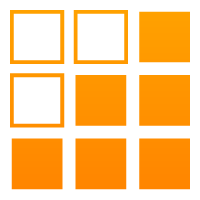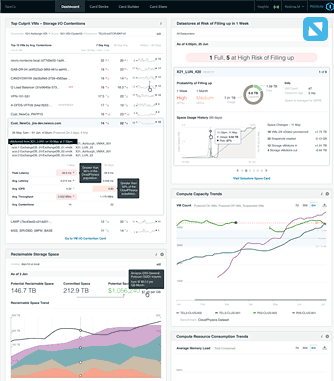 Configurable dashboards
Rich contextual views for surface hot spots, trends, and risks
Trending analysis consolidating multiple objects and views, enabling multi-dimensional correlation
Varying time series views consolidated into one pane to indicate duration and direction of issues
Filtering with configurable scope and type of objects
Exploration mode
Interactive ability to analyze changes over time through easily manipulated exploration mode, using time slices with zoom in/out capabilities to evaluate correlations and causation
"Correlate in context" to troubleshoot application disruptions with data drawn from VM performance/resource consumption; change/event log; configuration history; and known issues associated with operational hazards and best practices
Rich view in the context of the problem and its cause or direction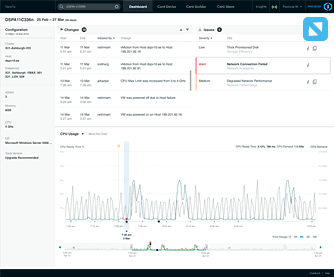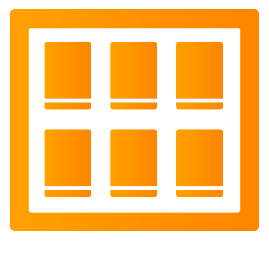 Extensive card library
HPE CloudPhysics features an extensive and ever-growing set of focused analytics, called "cards," which are available to users to support various data center use cases; not just for operational hazards but also for ongoing health checks, performance troubleshooting, infrastructure optimization and space savings, best practice alignment, and more.
Card Builder for custom analytics and reporting
Creating your own powerful insights on the HPE CloudPhysics platform is easy; the entire vSphere API has been wrapped with a simple drag-and-drop visual query builder, eliminating the need to script or program.
In addition, custom HPE CloudPhysics objects resulting from our unique data collection and transformations are available as properties in Card Builder.
Context-Sensitive Help and Tutorials
Embedded, contextual walk-throughs and videos throughout the SaaS platform, providing a training framework and onboarding/enablement capabilities for end users and channel professionals.