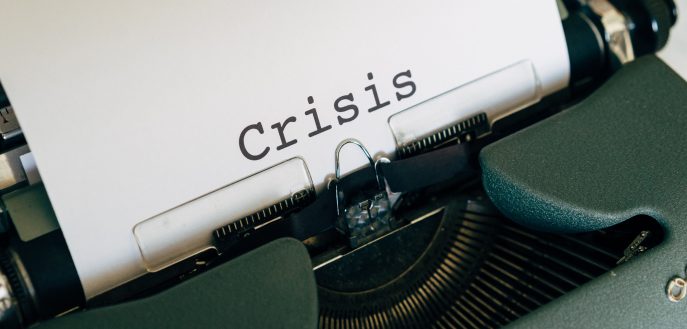 We have a long, hard road ahead to recover from COVID-19
It is staggering how quickly our world has changed over these past 3 months as we all fight to survive a global pandemic. The threat is real and the amount of fear and uncertainty that has infiltrated our daily lives in ways we had never expected and clearly there is more to come. In the same breath, I am inspired by the sense of humanity, kindness, and community that has surfaced. While the way we function as a society will never be the same, we have an opportunity to rethink and redefine who we are and what we build for the "what's next."
Looking to the future, technology continues to fuel transformation and platforms that deliver business continuity, empower a global remote workforce, and deliver value by connecting people, processes, and systems play a critical role in the road ahead. For leaders looking to help navigate the way forward, making their technology available, consumable, and adaptive to the economic conditions will ensure that we exit this pandemic at velocity, stronger and united.
Adapting to the new norms

As a husband,  father of 3 (Ella 7, Sebastian 6 & Olivia 2), and as a Silicon Valley CEO, I find myself faced with new challenges both as a parent and business leader. Like you, my wife and I have had to adapt to our new normal.  Our day now includes; constant negotiations around homeschooling with our children, helping them understand the importance of social distancing, and preparing for their next video chat playdate to name a few.  I am constantly reminded that as humans we need each other, we need the connections, we need to collaborate and come together now more than ever. As business leaders, our focus is to ensure that our employees, customers, and partners maintain that level of connectedness as well.  It is the key element to adapting to the new way of working and maintaining business momentum.
Evaluate Assets and Maximize cost efficiencies
At CloudPhysics, we are extremely fortunate to have a platform designed and delivered by a talented team of engineers and data scientists passionate about solving big problems and removing complexity.  Our go-to-market specialists are redefining how we engage global resources, helping customers manage, and realize their digital transformation initiatives while collaborating in new and meaningful ways. Regardless of your business, segment, or vertical we know that cost management in these coming quarters will be top of mind, and according to IDG research, approximately 35% of IT leaders expect their IT budget to decrease over the next 12 months. Accurately evaluating your IT infrastructure and assets is key in creating the necessary baseline to begin your Digital Transformation journey.  How can you set a course if you don't know EXACTLY where you are heading tomorrow? 
Delivering "Advisory-as-a-service"
Understanding our customer's and partners' immediate adjustment to operate as a remote workforce, we released CloudPhysics' KickStarter program which is a free advisory service now available to all channel partners globally. Our innovative platform and analytics enable Advisory-as-a-services to uniquely combine financial modeling and data-driven simulations, technology, and operational effectiveness to deliver accurate recommendations across all cloud and infrastructure providers. We work with our customers every day to identify their immediate and future needs. Together we enable customized strategies to optimize every aspect of the solution design enabling the ability to execute faster, cheaper, and more accurately. It's imperative as you assess your current state that you seek advisory services not tied to a conflicting outcome to ensure your true north is both measurable and attainable. 
These challenging times offer an opportunity to reflect on how and why we do things, assess the business, and take advantage of new opportunities as they present themselves. Data is THE great equalizer. To learn more about ways to optimize your customers' IT spend and get registered for your CloudPhysics Partner Portal, we are here to serve!
Richard Sexton, CEO

Photo Credits: