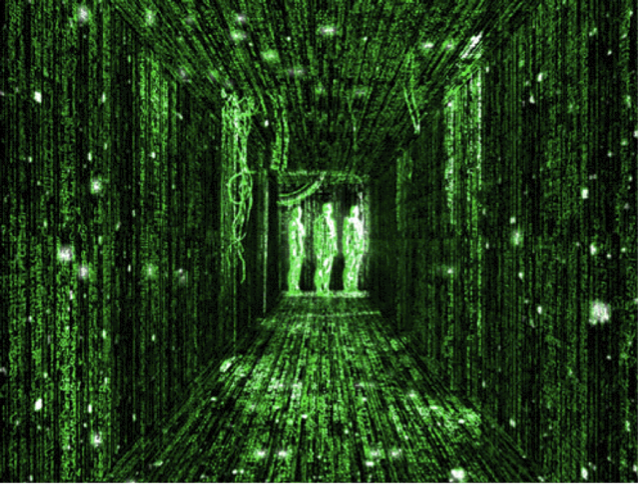 The buying and selling of products and services in the IT industry has grown so complex that it's now problematic for the vendor and customer to interact effectively. Vendors don't understand customer problems and issues, while customers can't comprehend vendors' value propositions and how they might solve problems. Tremendous amounts of time, money, and energy are applied to bring light to this black hole of activity. Despite these efforts, IT commercial engagements sometimes resemble the ancient Indian tale of the blind men and the elephant.
Big Data and the Big Irony
Other industries do not operate in the dark like this. Vendors know their customers deeply. Amazon, for example, understands you so well they will ship you products before you've ordered them – it's called "anticipatory shipping" and is based on analytics built from massive shopping activity datasets.
IT products and services make this possible. Ironically, IT has not turned these same data-driven techniques onto itself. Consequently, the purchase of a book today is far more sophisticated, accurate, and economical than the purchase of a storage system.
Know Thy Customer
What can we, as IT vendors, learn from Amazon? Actually nothing more than reinforcement of the fundamental rule of sales: Know thy customer. We all attempt this, day in, day out, through a variety of approaches that include targeted marketing, sales automation, and old-fashioned relationship building — meeting in person. But the answer is not always face-to-face or through sales or marketing platforms: it's often in the customer's data itself. In fact, the customer is their data.
That data sits buried in your customer's environment today. It's locked away in unusable and inaccessible IT operational management products. Inside these siloed systems reside the raw metrics accounting for what the customer's infrastructure contains, how it's configured, how well it's being utilized, and how it's performing. All that data represents the total of the decisions the customer has made to date – what to buy, when to use it, how to use it, where to put it…it sums up all the customer is and will become.
Customer's Choices, Data-Defined Value and Trust
CloudPhysics has delivered a system that creates secure access to this critical metadata. With permissions granted by the customer, their trusted partners (channel partners, product, service, and cloud vendors) immediately and continuously can know their customers. Visibility into all aspects of the infrastructure can be provided and analyzed: for utilization, performance, risk, with specific details relevant to the customer so that partners and vendors align their solutions with customer problems.
Because customers can choose who to admit to their data party on the CloudPhysics platform, vendors extended that privilege must pick up their pre-sales game and continually analyze the customer's environment and issues to discover and drive value to the customer. That analysis differentiates the vendor to the customer quantitatively — and continuously. Data becomes the basis on which the relationship and trust are built.
Help Me Help You
The sharing economy for IT buying and selling has arrived with the CloudPhysics platform. Customers benefit from our SaaS analytical services by creating a Jerry Maguire moment with their vendor/partners, in providing their metadata to help them help do their job – providing the right solution, at the right time, at the right price. Here's how this works:
A customer downloads and installs the CloudPhysics vApp, which takes 5 minutes
Metadata describing the infrastructure structure, configuration, and performance streams continuously to the CloudPhysics SaaS platform
A customer grants access to the partner on the platform to run analytics to understand the customer's environment and issues
Product and service-specific analytics are then run to align solutions to the customer's issues and needs – the customer and their partners can then view this output, which forms the basis of discussions
Customer Conversations Based on Their Metadata
What does the customer get in return?
Fewer but more relevant and meaningful meetings
Elimination of POCs and increasing their accuracy
More accurate purchasing in terms of correct product, configuration, sizing, and timing
Measurable demonstrations of the vendor's value proposition and its ROI – to justify budgets
All this translates into direct, immediate, and ongoing cost savings and accurate procurement. Your CFO and CIO will be happy. More so, since the CloudPhysics platform can quantitatively report on these ongoing savings and the ROI you've created.
Data-Driven Customer Engagement: A Goldilocks Solution for Storage Sales
Channel partners, cloud providers, and product and service vendors can now all speak to the customer in a language and context they understand: their infrastructure, their workloads, their issues and problems. A storage product vendor's sales force or channel has their prospect connect to the CloudPhysics SaaS service. Within minutes, analytics reveal the types of storage performance contention in the environment, when space will reach out of capacity conditions, and how configurations have drifted over time. Providing the current state of and projections on the capabilities of the customer's environment, CloudPhysics then points to the correct product SKU and configuration and sizing of that SKU. It solves the inherent sales dilemma in modern storage – a goldilocks problem: if you configure your solution too large, your price will not be competitive; but if you configure too small, you will end up with performance or space issues and an unhappy customer.
Trust But Verify
The analysis and your relationship to the customer do not end at the sale. Leaving CloudPhysics in place, the accuracy and ROI for any purchase is monitored and measured by taking an infrastructure-level baseline of the "before", and ongoing snapshots of the "after" deployment of the solution you've sold. The math is then done to generate the ROI for the customer – while continuing to analyze the customer's environment for changes that may introduce new sales opportunities as workloads change or are added to the system.
The Storage Revolution is Outside the Box*
In the hyper-competitive storage market today, the greatest differentiation is found outside the box – in how you sell the value you've created. CloudPhysics delivers the knowledge of who your customer is, what their problems are, and how to present value. As a SaaS service it can do this at scale and ongoing with continuous changes to adapt to how your sales motions are defined and delivered. The results prove themselves with customers receiving the right product, at the right time, in the right configuration. Find your customers in their data here to get data-driven.
* attributed to my former VERITAS colleague, Chris Naddeo