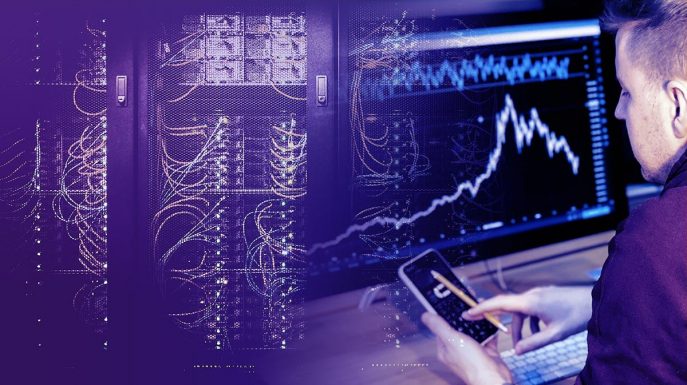 Modeling your workloads into the thousands of cloud variables could not be easier.
It's never been easier to simulate new Google Cloud features. Finding the right balance between sole-tenant nodes and instances, storage media types, and right-sizing workloads before calculating their cost is a difficult task. CloudPhysics is the platform to simplify your efforts.  CloudPhysics has teamed up with the GCP product team to model their new BYOL and Sole-tenant Node offering in a new cloud simulator. BYOL has a strong place in the cloud for Customers heavily invested in Microsoft Windows operating systems.  Why pay for an operating system you already own on-premise to run the same workload in the cloud? The Microsoft Software Assurance and license model are heavy investments for most organizations.  With BYOL to the cloud, customers gain the ability to reuse their investment and remain on the platform where they have invested heavily.  
These new enhanced features had been developed to simulate the migration of VMs to Google Sole-tenant nodes, while also taking advantage of Google's Bring Your Own Windows Licenses (BYOL) option. The upgrade also includes an analytically-determined optimal storage type for each workload on GCP so partners and Google prospects/customers can identify the value with-out moving a thing.
Since its release, 300+ customers who have modeled their environment have found that BYOL is a game-changer when considering a migration to Google Cloud.  The simple option to include BYOL in the simulation has made immediate and substantial cost savings in their plans and provided quantifiable data to accelerate their decision to migrate to Google Cloud.

These simulations remove the complexity of modeling pricing configurations and provide a fast, easy, and accurate way for customers to determine the best performance and cost modeling that is right for them.  No one solution fits all users, so the ability to dynamically configure the hosting, licensing, and commitment options ensures that each customer uncovers the cost of their decisions and how new features can drive further savings through cloud adoption. 


Dynamic VM matching enables the latest GCP Locations, Storage Media and Type to be mapped based on the most optimal price and performance considerations. In addition, the ability to select standard instances and/or the ability to exclude E2 instances help customers and partners build scenarios for consideration and ongoing planning pending budget and organizational needs.

VM rightsizing is underestimated in many cloud simulations and in many cases not part of the recommendation process. The ability to model cost variances based on Peak vs. 99th vs. 95th %-tile ensures customers have the ability to leverage cloud economics against their true usage requirements.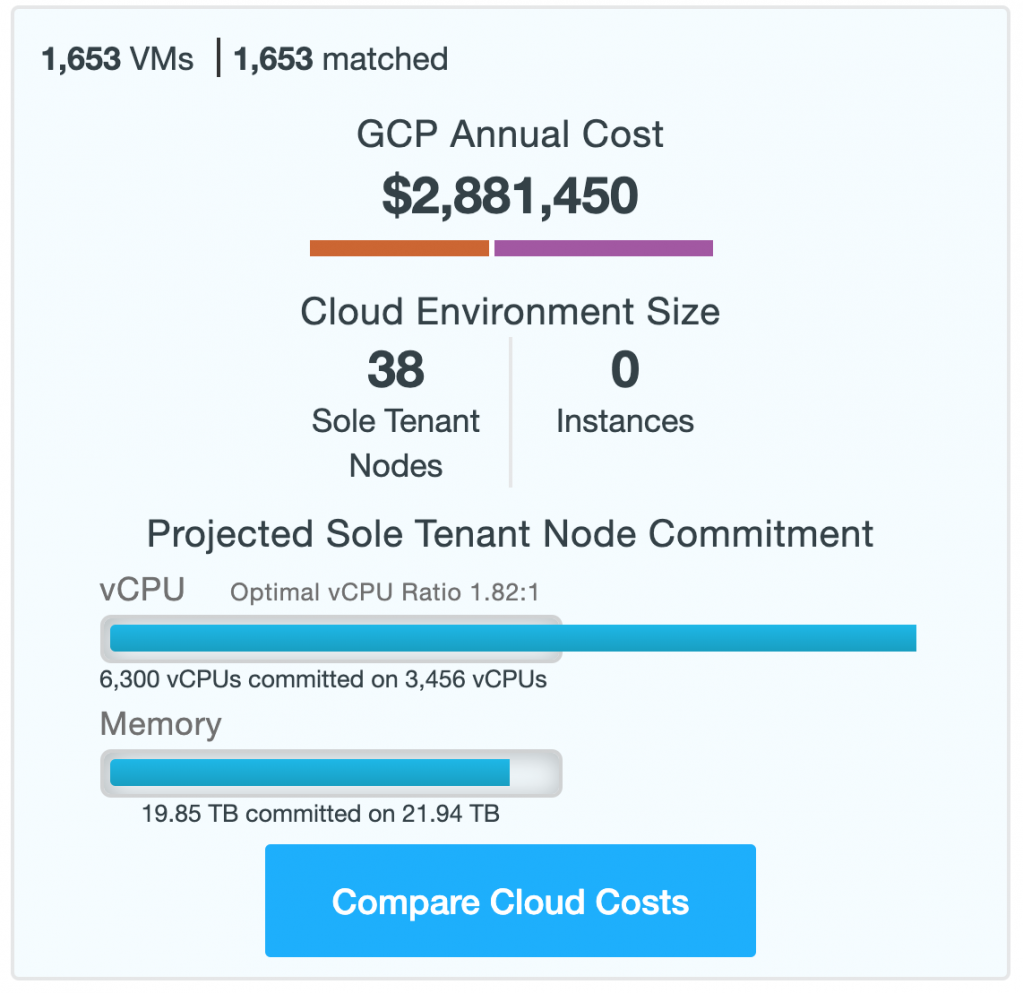 With the dynamic price modeling of CloudPhysics and as Google Cloud continues to advance their pricing configuration options to deliver greater value to their customers, CloudPhysics remains committed to helping customers easily identify the optimal combination of features for them. This release offers sophisticated data modeling of workloads based on resource consumption, optimized workload packing, and guest OS licenses.  We're continually upgrading our suite of Cloud Simulators in conjunction with the cloud providers to deliver the most accurate simulation in the market, and today we're ensuring that Google, its Partners, and its customers can model the latest features and receive up to 50% discount on the competitive license options available.
In summary, run the CloudPhysics simulation to better understand if the Single Tenant node options work for you and with the guest operating system being the largest investment in many deployments, the ability to reuse and invest in an industry-leading cloud may just be one of your smarter business decisions in 2020. 
For full access to the Google Cloud Assessment via the Partner Advantage Program. 
Partners can register via the Partner Advantage Partner Program as part of their marketing and enablement tools.
Additional Resources
Photo source credits:  Taylor Vick and  Chris Liverani on Unsplash