This past week, VMware announced the general availability of VMware Cloud on AWS during VMWorld. The interest was high, and the sessions on the topic were usually delivered to packed rooms. The promise of a VMware vSphere-based cloud that operates on Amazon Web Services has the potential to be a game-changer. But as the world quickly learned, upgrade and migration services can draw out the costs and time required if you want to architect a hybrid cloud. Modeling, costing, upgrading, and migrating may be small hurdles in the process, but they can take their toll on how quickly one can ultimately reach the destination.
The road to the hybrid cloud may be long, difficult, and costly if organizations are not 100% committed to the VMware Hybrid Cloud product vision. Most will see the grand vision of a hybrid cloud, but many may not be prepared for the journey.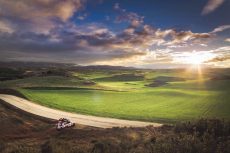 We learned that VMware bases the pricing and discount model on how much an organization has invested in VMware for its infrastructure. VMware calls this the Hybrid Loyalty Program. In essence, organizations need to maintain a hybrid cloud to qualify for maximum discounts. The discounts apply to vSphere, vSAN and NSX users, aggregating to a maximum discount of 25% off list price. With a commitment to one or more years, you will maximize the savings even further.
This poses a small problem for the user looking to migrate more than 50% of their workload to the cloud. Each license an organization owns qualifies it for a discount on a host in the cloud.  This means organizations need to maintain half of their environment on premises to get the full discount in the cloud: a true hybrid cloud. If customers don't own either vSAN or NSX today, available discounts decrease. If the customers only run Microsoft Hyper-V and are not supporters of the VMware ecosphere, they get no discounts beyond a commitment of time discount. This first step towards committing to VMware in considering the hybrid cloud will greatly influence the decision to consider VMware Cloud on AWS. Fortunately, all VMware vSphere customers start with a 10% discount, based on current license ownership. The other tools will greatly enhance the hybrid cloud functionality, but the process of getting there may be an issue. If an organization is not a VMware consumer, it may feel isolated by the solutions. By stacking the savings, the migration is compelling. But there is a tipping point when your on-premise IT footprint is smaller than your cloud footprint, at which time your maintenance of licenses will influence your discounts.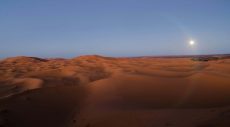 Looking across the CloudPhysics Global IT Data Lake, a large portion of the VMware customers have not made the migration to VMware vSphere 6.5. In fact, CloudPhysics still sees significant vSphere 5.0, 5.1, and 5.5 in deployment. To take full advantage of the hybrid cloud model, these customers will need to upgrade their environments to vSphere 6.5. This poses a problem if an organization's on-premises hardware does not support vSphere 6.5, and a hardware upgrade is not in the budget. That vision of cost savings from a hybrid cloud may be a mountain of costs, upgrades, and changes that were not in the initial cost-saving plan.
In an effort to accelerate migration, several partners offer a lift-and-shift of VMs from on-premises to VMware Cloud on AWS. Unfortunately, this is not a hybrid cloud but rather two different environments to manage without the advantages of a hybrid cloud. While getting there is half the battle, the act of managing two different environments without integration can become a challenge for the staff in terms of tools and skills. Lift-and-shift is valuable; however, if organizations are not interacting directly with both environments and using the same tools, then they are two different environments and not a true hybrid cloud. Managing multiple paths and divergent technologies will not be easy.
Partners are the last key component to shorten the journey. Think of them as a cross between tour guides and a sherpa. They hold the map on your journey to verify your route and provide the tools and knowledge to indicate points of interest along the way. Their experience with diverse customer environments and often deeper pools of talent can help ensure that the migration effort ends the journey with a hybrid model, instead of some dynamic off-course adventure.
VMware Cloud on AWS offers some true cost advantages when applied in a model that benefits the Hybrid Loyalty Program. The issue is getting to a true hybrid state, in order to benefit from the journey. Plan for hardware upgrades to support the most recent vSphere 6.5 release. Take advantage of vSAN and NSX to extend your services and offer a common storage and network model across the environments. Take time to model and price the platforms and move the resources that make the most sense.
On the route to a true hybrid cloud, an organization should make the effort to review its strategy from time to time, looking for ways to ensure that the route will take it where you want it to go.
VMware on AWS Assessment Options